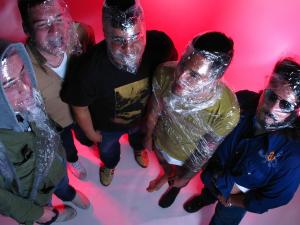 According to the Philadelphia Daily News, former Give Up The Ghost vocalist Wes Eisold recently settled out of court with multi-platinum pop-punk act Fall Out Boy after the band used "several phrases and verses" from American Nightmare/Give Up The Ghost.
Eisold never gave permission for his lyrics to be used, and never received any royalties from record sales. On the band's new album, Infinity on High, Eisold is credited as co-writer on three songs.
As for Wes, he continues to work with his band Some Girls who released their Epitaph debut, Heaven's Pregnant Teens last year. Besides that band, the noted lyricist also performs with a member of Hatebreed in XO Skeletons.