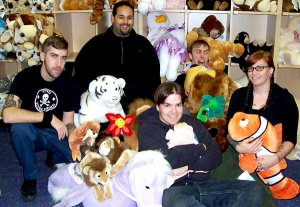 Equal Vision act Good Clean Fun has announced plans to make a full-length movie. On the band's recent launched Trig web site, they noted:

Good Clean Fun has come a long way in the past 10 years. From a 7" with a homemade cover, we eventually recorded 3 full length albums and another CD worth of random songs. We made our first video last year, for "The MySpace Song," and that was just a stepping stone to our most ambitious effort yet: For our next "album", GCF will be making a full-length feature film. Part 'Say Anything', part 'Spinal Tap', part 'Rock-N-Roll Highschool'---whatever happens, it should be interesting.
The band hopes to begin shooting this summer for a release early next year.