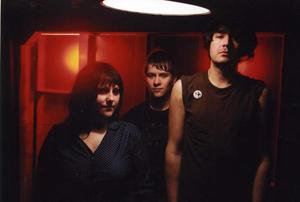 Beth Ditto, the frontwoman of punk/soul act The Gossip, recently opted to cancel in-store appearances at popular UK retail chain Topshop.
Ditto argues that it is because the chain doesn't cater to girls her size. She says she wouldn't mind designing a plus-size range for the chain: "Give me the job. I want to design. I want you to make clothes for big girls - big boys. I want you to make big sizes."
The entire situation has provoked a emotional debate about "natural" weight and you can check out the discussion here.
The Gossip recently signed to Columbia Records imprint, Music With A Twist. The imprint was announced last January and is geared towards GLBT recording artists.