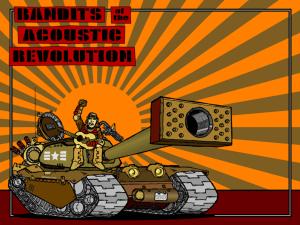 Ska cult favorites Bandits of the Acoustic Revolution have announced plans to record their full length debut. The band was formed by Streetlight Manifesto frontman Tomas Kalnoky and features a variety of musicians.
The recording is the first new material from the project since 2001's freely available A Call to Arms EP. The band has also become "affiliated" with the Pentimento Music Company, a tiny new label that will be releasing and distributing their records.
If everything goes as planned, it will be the second batch of new material from Tomas this year, as his main band, Streetlight Manifesto, recently promised a new full length to be released this summer..