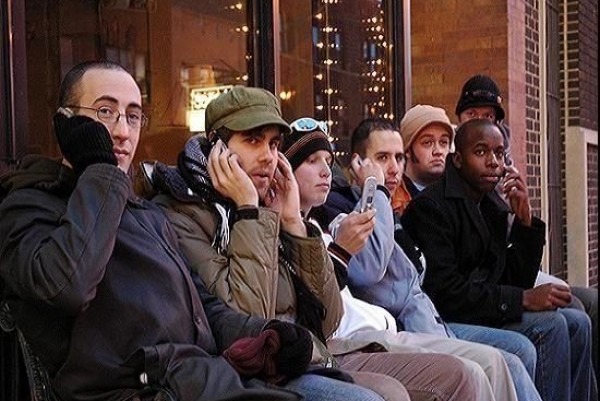 Bandits of the Acoustic Revolution, or BOTAR, is a musical collective of a varying and undefinable genre which includes influences from ska, punk, classical and eastern–European style music. It is composed of former Catch 22 members Tomas Kalnoky and Jamie Egan, in addition to Nick Afflitto, Marcy Ciuffreda, Rachel Goldstein, Layton Hayes, John Paul Jones, Achilles Kalnoky, Paul Lowndes, Chris Paszik, Mark Rendeiro, Dan Ross, Pete Sibilia, Shane Thomson, and Natalia Ushak. Unlike other quasi–similar bands of today, which combine primarily ska and punk, BOTAR uniquely blends in a bit of classical music, taking the form of an entirely acoustic ensemble.

They self–released their first recording, an EP entitled A Call to Arms in late 2001. Among its five songs was a new arrangement of the Catch 22 song "Dear Sergio", originally written by Tomas Kalnoky, which included a new verse and a minor renaming to "Dear Sergio:". They quickly sold out of their self–produced album, deciding to then offer it on their homepage for free. However, due to bandwidth limits, it was removed. The album is currently hosted on another website, whose URL can be found below. The record is now back in print in a more mass produced format, available at your local Streetlight Manifesto show.

The Bandits of the Acoustic Revolution can be considered only a smaller side project, as it has taken a back seat to Tomas Kalnoky's main focus, Streetlight Manifesto. A few of BOTAR's members belong to Streetlight Manifesto. As of late 2003, BOTAR has been placed on hiatus while Streetlight Manifesto tours, but there are plans for future recordings. Both bands are members of The RISC Group.

They have two LPs that have been in the works since 2001: 99 Songs of the Revolution and an as yet untitled album. 99 Songs is to be a wide–ranging collection of covers while the untitled is original material. Their release dates are still unknown, but Kalnoky has remarked at recent Streetlight Manifesto shows that at least one album will be released in "early 2006".