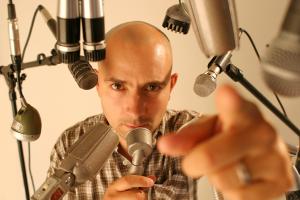 On April 24, 2007, Freedumb Records will be releasing the long-awaited North American release of Millencolin-frontman Nikola Sarcevic's solo album. The disc, previously released in Europe by Burning Heart is titled Roll Roll and Flee.
Our review of the European release described the album as Nikola "coming into his own as a solo artist, with a `70s pop/folk sound similar to that explored by a few of his labelmates that have also gone solo, namely Greg Graffin and Dennis Lyxzèn."
To give you a taste of this distinctly different solo album, we've arranged two songs from the record. You can check them out on his Punknews.org Profile.