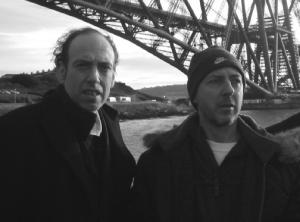 Carbon Silicon which features Clash and Generation X alumni Mick Jones and Tony James respectively, has announced plans to release a new four song EP titled The News on May 28th.
The release is particularly noteworthy because the duo has frequently come out in favour of file sharing and, till now, have distributed their music entirely over the Internet. The band is still maintaining control over their catalogue however, and the EP will be released on their own eponymous label. The EP will feature mixes by Bill Price (Sex Pistols, The Clash)
the band continues to offer material directly from their website .
The News
I Loved You
Why Do Men Fight?
Ignore Alien Orders