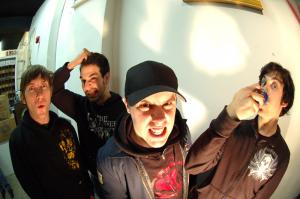 Less than a week after the departure of frontman Chris "Gunner" McGrath, Much The Same has called it quits. The band explained:

So we've finally decided to call it a day for more reasons then we can list. All I can say is thank you to everyone that ever supported our little band in anyway all over the world, especially those who helped when the van crashed. We got to see some pretty amazing things and make some really rad friends. In short, thanks for making some pretty awesome dreams come true.
The band had originally planned to continue on, but recently cancelled their Canadian tour due to vehicle problems. Their final album was 2006's Survive.