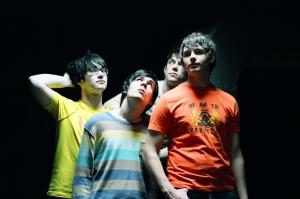 This summer, Cardiff, UK-based The Automatic Automatic will finally be issuing their UK debut, Not Accepted Anywhere in North America. The record will be available June 26, 2007 and the release coincides with the band's upcoming stint on the Warped Tour.
Described in the UK press as equal parts Blur, Blood Brothers and Futureheads, the album has proven wildly popular in the UK and we've got two fan favorites for you today.
You can check out "Monster" and "Raoul" on their Punknews.org Profile.