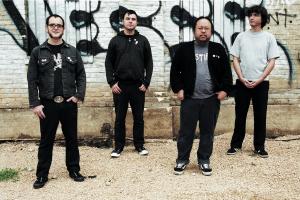 Today we've got a stream of the most recent album from punk rock veterans, J Church. The prolific band released The Horror Of Life late last month and it represents their sixth full length.
Like all their albums, this one runs the gamut: upbeat punk songs, fast hardcore songs, improvised experimental music, 4-track garage, lo-fi acoustic, country, noise and more.
You can check out the entire thing on their Punknews.org Profile.
Update: It's fixed now. Sorry about the delay