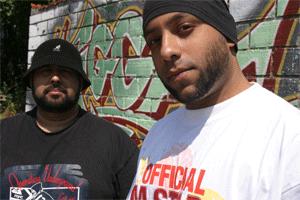 Hydrahead has announced two highly anticipated new releases set to hit streets this July.
The first comes from pioneering hardcore act Botch. The label will be releasing American Nervoso on July 10, 2007. Originally announced last September, the original album was recorded in 1998 and was the band's full-length debut and first release on Hydra Head. The new edition will feature the remastered entirety of the original plus a new track, "Stupid Me," three demos and an extended version of "Spitting Black."
Two weeks later, the label will be releasing Deadverse Massive Vol. 1: Daelek Rarities 1999-2006 on July 24, 2007. The record compiles a number of rarities, instrumentals, and remixes from pioneering hip hop act Dälek.
Hutton's Great Heat Engine
John Woo
Dali's Praying Mantis
Dead for a Minute
Oma
Thank God For Worker Bees
Rejection Spoken Softly
Spitting Black
Hives
Stupid Me
Spitting Black (Extended Version)
Hutton's Great Heat Engine (Demo)
Rejection Spoken Softly (Demo)
John Woo (Demo)
Megaton (Deadverse Remix)
Angst
Ruin It, Ruin Them, Ruin Yourself, Then Ruin Me (Deadverse Remix)
Vague Recollection
Desolate Peasants
Rouge (Deadverse Remix)
3:46
In This City (Deadverse Remix)
Music for ASM
Streets All Amped
Ascention
Maintain
Back to Burn