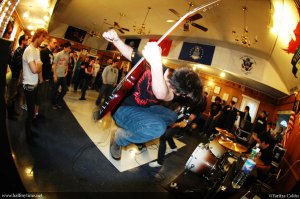 Seattle, WA hardcore outfit Sinking Ships have posted a new track online. The song "Irish Wristwatch" comes from their upcoming release, Ten, due out later this year. You can check out the song here.
The band has also unveiled plans to release an additional 7" around the same time as Ten. This as yet untitled one will seemingly not have label distribution and will presumably be self-released.
Last summer the band released their Revelation debut, Disconnecting.