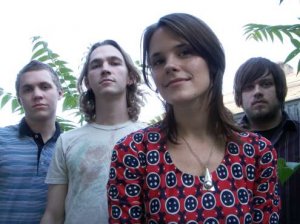 Vedera has signed to Epic Records. The band, who was formerly known as Veda, made the announcement:

We are happy to say that we will be joining the Epic Records family for our next album. Currently we are at home writing for the new record. We will be recording the record from October 17th through Thanksgiving at Echo Park Studios in Bloomington, Indiana. We really appreciate all the support from all of you that have heard some of the new tunes we tried out on our last tour and here at home. We will be playing a few local shows before we ship off to get the record in motion. Keep checking back to the shows page to see when and where we will be playing.
The group released The Weight Of An Empty Room (as Veda) in 2005 via Second Nature.