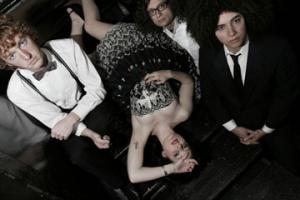 Goth/punk outfit Schoolyard Heroes have posted the entirety of their new album, Abominations, which is due out September 18, 2007. The band recently confirmed new tour dates with the Birthday Massacre and Sum 41.
You can check out the album right here.
The band has also posted the new video for "Plastic Surgery Hall of Fame."