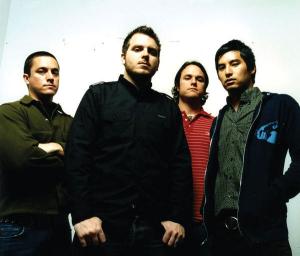 Thrice has posted streams of two new songs. "Fire Breather" and "Digital Sea" can be listened to at the band's MySpace page.
The songs are taken from the band's forthcoming, highly anticipated full–length, The Alchemy Index: Volumes 1 & 2, which is due out October 16, 2007 and is composed of the Fire and Water EPs. It'll follow up 2005's Vheissu.
After countless investments, chemical–related injuries and one unfortunate death our research department has concluded that "Fire Breather" derives from the Fire EP and "Digital Sea" from the Water EP.
The Alchemy Index: Volumes 3 & 4, which will include Earth and Air, are due in 2008.