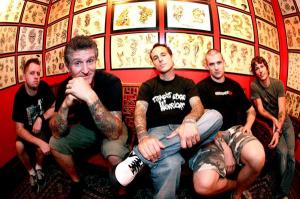 Long–running New York hardcore act H2O has signed to Bridge Nine Records.
The band is currently in the studio with New Found Glory's Chad Gilbert and engineer Paul Miner (Death by Stereo) working on their fifth full–length and first since 2001's GO, set for a tentative release in May 2008. The as yet untitled album will derive completely from this one new session, although the band has been in and out of the studio for quite some time.
GO, as well as 2002's holdover EP All We Want, were the band's sole efforts for now–defunct major MCA Records. The return to an independent marks the band's first since 1999's F.T.T.W. for Epitaph.