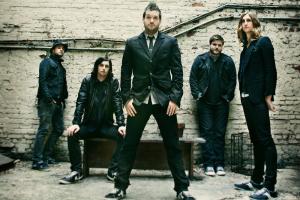 The Receiving End Of Sirens have called it quits:

We are sure this comes as a surprise to most, and a let–down to many of you as well. For that we are eternally sorry. We all realize that the band five right out of high school kids started for fun has grown to be something bigger than any of us could have imagined. The music we have created has carried itself far outside the confines of the house we first practiced in, and the city we all met in, and has effected many more than just those of us who have been members of TREOS over the years.
You can find the rest of the announcement here.
The band's final record was 2007's The Earth Sings Mi Fa Mi.