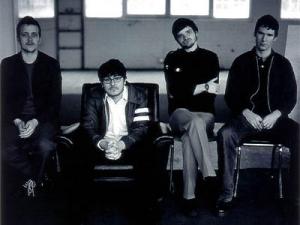 British post-punk outfit the Futureheads have a fullalbum stream of their new full length. The album is titled This Is Not The World and is due out June 03, 2008 in the US and this week in Europe.
The UK will see two versions of the record available on May 26th. Aside from the standard edition the band is offering a deluxe package via their website that includes a 60 page booklet, a DVD featuring a live show from this past March in London, interviews, acoustic performances and more. The releases are coming out via the band's self-launched Nul Records label.
You can check out the album here
In related news, the band recently spoke with Boing Boing about their reasons for going label-free this time around.