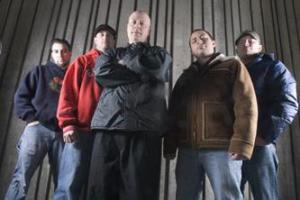 Earth Crisis has signed to Century Media. The group will self produce their next album and are set to begin tracking next month. The acclaimed Tue Madsen (Dark Tranquillity, The Haunted) will handle mixing and mastering duties.
The band served as the mouthpiece of America's militant vegan, straight-edge movement throughout the '90s, detailing the ideas of animal and human liberation, drug-free living, and personal empowerment through hardcore song. This movement spawned activists who took the law into their own hands, burning down fur farms and freeing animals directly.
In a recent interview, the band promised that the new full length would be a mixture of their acclaimed full length, Destroy the Machines and major label debut, Breed the Killers.