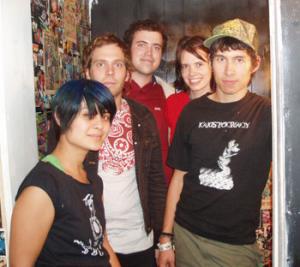 Defiance, Ohio have posted their newest release for sale/donation/download. You can go to the Songs for the Icarus Project site to make a donation and download the tracks in either 320kbps Mp3 or FLAC files. The band describes the collaboration thusly:

All of us are affected by mental health, either personally or in relation to our loved ones. The power structures that dominate our lives can be so insidious that they dominate the ways we seek to be sound of mind and body. The work the Icarus Project does is important because a fresh, non-judgemental perspective on what makes us brilliant or what makes us mad is sorely needed in a world as confusing and distracting as the one we inhabit. I hope that you are able to donate to their project, but more so I hope that you can get interested in their content and their organization as a whole. It was a revelation to me, I hope it can be for you as well.
The donation amount will be your choice ($2-$50) and 100% of the donation will go to The Icarus Project.