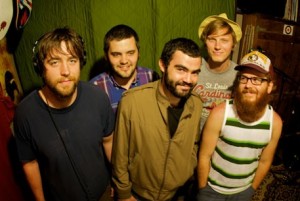 Tallahassee, Floridians Look Mexico have signed to Suburban Home Records. The label had this to say:

Today, I am excited to announce to the world that we have just "signed" Look Mexico. ……. The band are currently recording what will become their Suburban Home Records' debut. They will again be working with Phil Martin and August Hansen.
The band has posted two demos from the follow up to Gasp Asp [7 inch] and This Is Animal Music. You can find the demos on their myspace page.