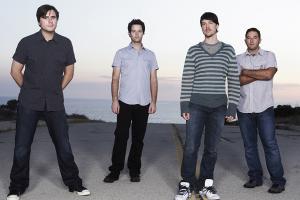 Jimmy Eat World has updated their label information on their myspace page as "unsigned", signaling the end of their tenure with Interscope Records.
The band's last studio album for the label was 2007's Chase This Light, while their breakthrough album Bleed American received the deluxe treatment in 2008. The band's 1999 album Clarity was recently reissued on vinyl and a live digital-only album, Clarity Live, was also recently released, both coinciding with the band's Clarity x 10 Tour.
The band has been toying with new material for some time now, and have talked about self-releasing a future album.