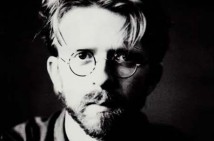 Jake Brockman, keyboard player for English post-punk group Echo and the Bunnymen, has died. The 53 year old musician succumbed to injuries from a motorcycle accident on the Isle Of Man this past Tuesday. He reportedly collided with a converted ambulance near Kirk Michael and died in hospital shortly thereafter.
Brockman toured with the Liverpool-based band in the 80s and performed on their 1987 album. He joined the group as a full time member in 1989. His final work with the group will appear on the new album The Fountain next month. The keyboardist was also a member of the dance group BOM with Spiritualized's Damon Reece.
Our deepest condolences go out to to Jake's family and friends.