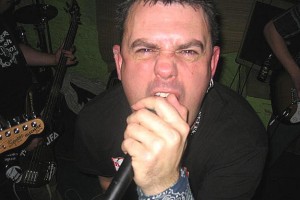 U.K. melodic hardcore act Four Letter Word are gearing up to release their fourth full length onOctober 26th through Boss Tuneage and Newest Indüstry. The 10 song Follow as the Crow Flies was recorded and mastered by Frankie Stubbs of Leatherface, who has was behind the boards on the band's previous work as well.
The songs "Unfinished Symphonies," "Kid Against The Wall," and "Unconditional" are now streaming on the band's MySpace page.
The new full length follows up 2007's Staring Down The Barrel EP and One For The Road split with Off With Their Heads, both of which were released through No Idea in North America.