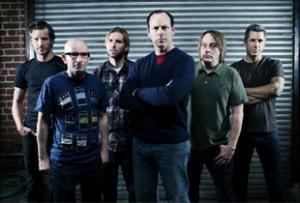 In a recent Q&A session with Bad Religion fan community The Bad Religion Page bassist Jay Bentley revealed some of the band's recording plans. The band looks to enter the studio in late April of 2010 to record the follow up to 2007's New Maps of Hell. Jay commented:

April 26th, 2010 is the date i have, so sometime around there. Just a few songs are written right now, it feels like the songwriting is picking up momentum. Baker said he was going to drive up to graffins, brooks and i are going to do some demos with brett, so we have a pretty good jump.
Earlier this week Brett Gurewitz confirmed to a fan via Twitter that the record would arrive in the fall of 2010.