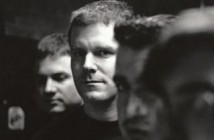 Mat Arluck of Sweet Cobra, and formerly of Horace Pinker has passed away after a long battle with cancer. His bandmates made the announcement:

We lost a friend and partner in crime as Mat Arluck passed away at home with his family November 26 after a long battle with cancer. Mat spent over 4 years helping us write and record some of the best songs we have done to date and was instrumental in redefining our sound to what it is today. We were lucky to have the privilege to play in a band with him and even luckier to have him as a friend. Rest in peace brother.
Our condolences to his friends and family.