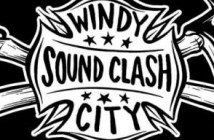 Windy City Sound Clash has begun announcing bands for this year's festivities, scheduled to take place May 28-30 at The Subterranean in Chicago, IL.
Bands scheduled to perform thus far include Teen Idols, The Menzingers, The Dopamines, Jetty Boys, Be My Doppelganger, The God Damn Doo Wop Band, The Repellents, Red Phone Dispatch, and The Trangressions.
More information is available here.