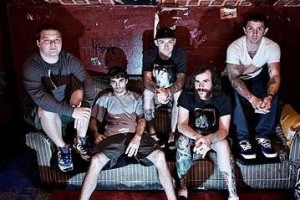 In the similarly quiet fashion they released their recent full-length No One Deserves to Be Here More Than Me, Blacklisted have unveiled a new EP entitled Eccentrichine.
The release features two new songs, "Stones" and "Eccentrichine," as well as an electric version of "The P.I.G.," originally found as an acoustic track on NODTBHMTM, and an acoustic take of "Wish," the closing track from the band's 2008 release Heavier Than Heaven, Lonelier Than God.
More information is available here.