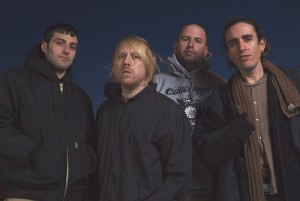 Krishnacore outfit 108 have announced their next release. The record is titled 18.61 and is due out April 13, 2010 via Deathwish. It is the follow-up to A New Beat from a Dead Heart which was released in 2007.
The album takes it's title from the 61st couplet of the 18th section of Bhagavad Gita. The Gita is one of the major religious texts of the Hindu faith and the record was recorded over a weekend in Boston, MA with Alex Garcia Rivera (ex-Give Up The Ghost) and later mixed by Kurt Ballou (Converge),
Two songs from the album can be found here.