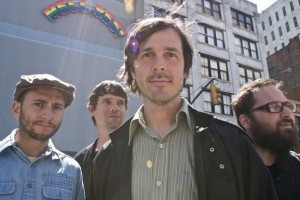 Rival Schools has signed with Photo Finish/Atlantic. The label will likely release the band's new album later this year; more details are expected soon.
The band will perform a couple of shows at SXSW this weekend, one this Friday at Red 7 as part of the Photo Finish showcase and another on Saturday afternoon as part of Spinner.com's Pop-UP Show, with a location for that show to be announced that day. Dates are also expected to be announced soon for a planned tour of Japan, slated to kick off next month.
Rival Schools features Walter Schreifels (Gorilla Biscuits, Civ, Walking Concert) and last released United By Fate in 2001. Schreifels will be a busy man this year, as his first solo album is expected out soon.