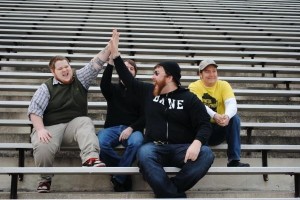 Lovers of free music, rejoice: today, we're teaming up with Fail Safe Records to give away a five song sampler featuring tracks from Gainesville, FL's Anchor Arms. The set includes a song from the band's 2008 full-length Cold Blooded, two songs from their split 12" with Why I Hate and two unreleased tracks.
Download the sampler here.
EDIT: Those having problems with the download may want to try this link instead.