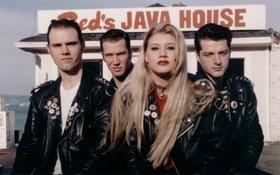 According to guitarist Phillip Hill's Facebook page, Teen Idols have called it a day after eighteen years. Here's what the post said:
"I decided after our show last Sunday that it's time to put Teen Idols to rest. The show was a lot of fun and I want to end things on a high note and have everyone remain friends and have good memories. Thanks for all of the amazing support from everyone over the last 18 years! 1992 - 2010"
The band had just reunited with a retooled lineup in late 2008 and had been in talks with Fat Wreck Chords, though nothing ever came of it. They last released Nothing to Prove in 2003 through Fueled By Ramen Records.