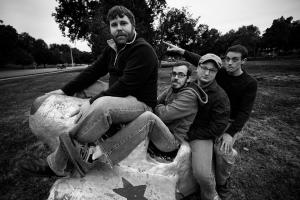 After reuniting in early 2007, hardcore pioneers Coalesce have decided to take another break. The band explained:

It's been a fun couple of years. We've had excellent tours with bands we love , been to Europe, East Coast, West Coast, released a new record and a follow-up EP, played some great festivals and had the opportunity to see some old friends, and meet a ton of new people. This is a good time for a break. Sean just bought a new house, Junior is starting his new business, Jes is putting the finishing touches on his PhD, and I'm going to sit on my couch and watch Shaun of the Dead. Thanks for your continued support.
In the intervening time, the band released Ox and Salt and Passage [7 inch] and saw the remastered reissue of 012:2.