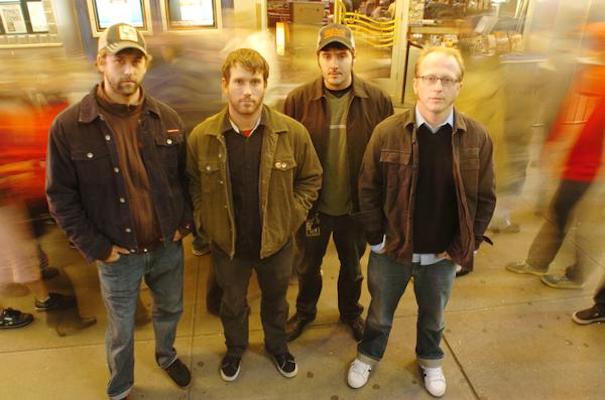 Hot Water Music has confirmed that they are working on new songs for a future album. Over the past week several audience members from the band's in-progress UK tour reported this story to Punknews, claiming that Chuck Ragan had revealed the news to the crowd. We have since independently confirmed this with the group. No release date or further details have been announced. We will keep you posted as this story develops.
The influential and revered Gainesville four-piece reunited in 2008 after having taken a few years off. The band's most recent full length was 2004's The New What Next. It was followed by 2008's b-sides collection Til the Wheels Fall Off. The band also participated in this year's Record Store Day with a new 7".
The members of Hot Water Music have remained busy with other projects. Chuck Ragan has released a wealth of solo material and tours with the Revival Tour, Chris Wollard regularly performs and records with his band Chris Wollard and the Ship Thieves, Jason Black has been known to hang out and play bass with Senses Fail, while George Rebelo recently took over the drumming duties for Against Me!. Recently Hot Water Music has performed with Dave Raun (RKL, Lagwagon) behind the kit while George is out with his new band.