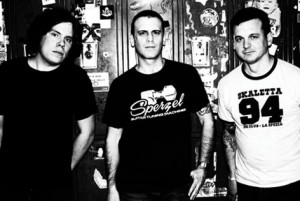 Riverdales have posted another two songs from their new album, Tarantula. The record was issued by Recess Records after all, and is available digitally via iTunes here
The new album is the follow up to 2009's Invasion, USA which was itself the first record after a six year gap.
Check out the new songs - "12 to the Moon" and "Crash of the Moons" - in addition to the previously posted "Bad Seed Baby" and "Diabolik" on their Mypace page.