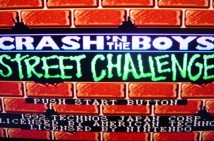 In a recent interview at Pitchfork, Broken Social Scene's Brendan Canning discussed his band's role in the film. The Toronto indie rock act wrote the music for the fictional act Crash And The Boys, with actor Erik Knudsen (aka Crash) providing vocals. Brendan described the songs to Pitchfork:

They're really short punk rock jams. One tune is four seconds long-- it's in Napalm Death territory. After that one, someone in the movie yells, "Hey, it's not a race!" The longest tune we recorded for it was 42 seconds. Another one is a little more in D.R.I. territory. We're all fans of that type of thrashy music-- Charles [Spearin] and Ohad [Benchetrit] played in a metal band growing up. I definitely bought Suicidal Tendencies' first record when it came out.
The soundtrack to Edgar Wright's adaption of Bryan Lee O'Malley's comic series will feature contributions from Frank Black of the Pixies, the Black Lips and Metric as well. As previously reported Beck is writing the music for the title character's band Sex Bob-Omb.