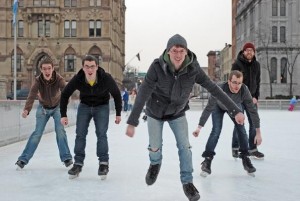 Polar Bear Club have posted another acoustic track recorded at Hurley Studios. This time the band recorded a version of their track, "Chasing Hamburg." The song originally appeared on the album of the same name, Chasing Hamburg.
Check out the video here.
The band will wrap up a leg of Vans Warped Tour Dates this week before heading to Europe for three weeks of shows.