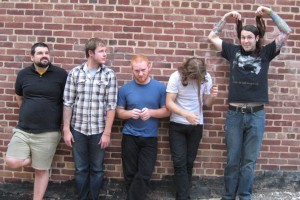 On September 25, Ruiner will be playing one of their final shows at the Party Xpo in Brooklyn, NY to raise money for the Jake Stults Foundation. Also scheduled to appear are Another Breath, Mayflower, Achilles and Such Gold.
Jake Stults played guitar for a number of NYC-area bands including De La Hoya, Dreams Forever Drowning, Rebel Alliance and In First Person before passing away in May at age 31 due to severe brain trauma sustained in a skateboarding accident. The benefit was set up to help his wife and family pay for the extensive medical bills and expenses as a result of his hospital stay prior to his death.
A raffle will also take place at the show to raise funds, which will include Polar Bear Club test presses and a Hex Records prize pack, among other things. More information is available here.