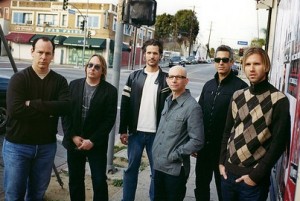 Bad Religion has announced three decade-spanning sets. The veteran band will spend three days at New York City's Irving Plaza with Off With Their Heads and The Aggrolites. On October 20th, the band will cover How Could Hell Be Any Worse?, Suffer and No Control. October 26th will take Against the Grain, Generator, Recipe For Hate, Stranger Than Fiction, The Gray Race and No Substance. The final night, October 27th , will cover New America, The Process of Belief, The Empire Strikes First, New Maps of Hell and The Dissent of Man.
Tickets go on sale August 28th at 12pm for $27.50 and VIP 3 Day Passes will also be available for $99.00.
Update: To clarify the title, the band will be performing music from each decade, not entire albums. Sorry about the confusion.