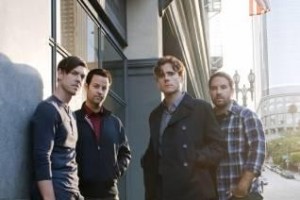 Jimmy Eat World are streaming the b-side from their first single, "My Best Theory." The single precedes the band's upcoming full-length, Invented.
Check out "Stop" here.
Invented is due out September 28, 2010 and will follow up 2007's Chase This Light. The album was produced by Mark Trombino, who previously worked with Jimmy Eat World on 1996's Static Prevails, as well as 1999 fan-favorite Clarity and the band's 2001 breakthrough, Bleed American. The group will be touring behind the album in the fall.