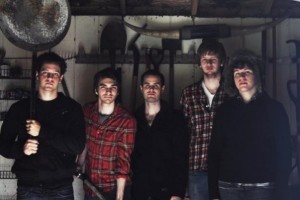 The Republic of Wolves have posted the video for their new track, "Oarsman." A free download of the song is also available here.
The track is lifted from the Long Island-based band's forthcoming debut full-length, Varuna, due to be self-released November 30. They already have its followup planned as well: A six-track EP dubbed The Cartographer will be digitally issued on New Year's Day 2011. Samples from the latter are available here.
The band last released the Cardinals 7" earlier this year, as well as the His Old Branches EP in 2009.