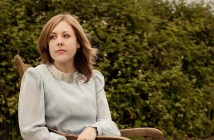 Corin Tucker Band, the eponymous new project from former Sleater-Kinney frontwoman Corin Tucker, have posted a stream of their debut. The group will be releasing 1,000 Years. Due out October 5, 2010, the album is the first post-Sleater-Kinney output from the singer and promises a quieter sound built with "acoustic guitars, keyboards, interlocking percussion, even cellos and violins," The band also features Unwound's Sara Lund and the Golden Bears' Seth Lorinczi.
Check out the stream via NPR until October 5th.
Sleater-Kinney called it quits after released the critically acclaimed The Woods in 2005.