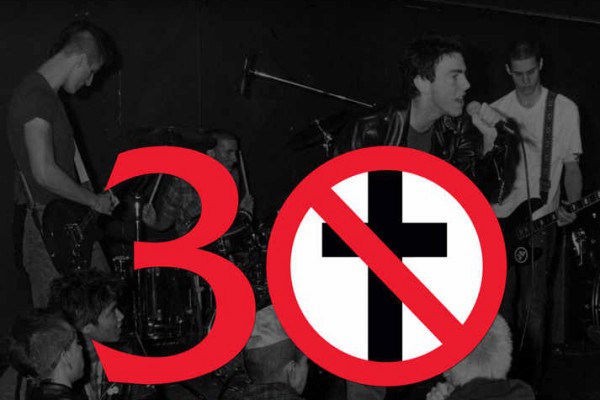 In a new interview for Billboard, Bad Religion talked about their 30th anniversary, their new album, The Dissent of Man, and frontman Greg Graffin's new book, Anarchy Evolution. Bassist Jay Bentley said this:

It doesn't feel like 30 years. It's just been happening and been a big part of my life. It wasn't something that happened 30 years ago that we're celebrating an anniversary of; it's 30 years of this band, 30 years of a scene. That's kind of how we're thinking about it. If we start looking at it as what we are, what we did, it seems pretty weird. We just know it's been a long time.

When the concept of this album came up, we started talking…'What exactly is a 30th anniversary album? Do you open it up and cake comes out?' " Bentley recalls. "It makes sense that an anniversary album would be a retrospective or a best-of. But if you make a new album, how do you approach it? We just made it like another Bad Religion album.
Greg Graffin talks about being an "elder":

[An elder is] an important part of our culture, because it ties the past to the present and it helps anchor tradition. Bruce Springsteen is a perfect example of an elder. You see his shows now and they look pretty much the same as the classic shows of the 70s, he's deffintely the connection between that era and the present. Since about '07 or '08, he and I have become sort of acquiantances and friends, he's brought his kids to our shows. It was a great thrill for me to discuss songwriting backstage in New Jersey.
The band is on the road with the Bouncing Souls and Off With Their Heads.