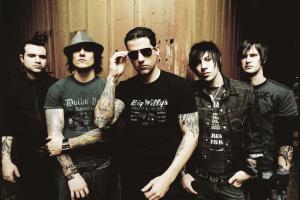 Avenged Sevenfold have announced that they have parted ways with touring drummer Mike Portnoy. In a statement released through Roadrunner Records, the band stated that Portnoy had never intended to play with the band past the close of 2010 and that they have found a new touring drummer to take the reigns in January, but stressed that a permanent replacement to Jimmy "The Rev" Sullivan has not been found.
Portnoy is best known for his work with iconic rockers Dream Theater. He took over drumming in Avenged Sevenfold after Sullivan passed away late in 2009.
You can read the band's statement in its entirety here.