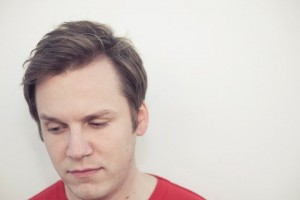 Mansions, the brainchild of Christopher Browder, has updated his website with information regarding his upcoming album. The record is titled Dig Up the Dead and is due out April 5 via Burning House/King Bones.
Browder discussed the musical direction back in November:

I'd say its pretty different from New Best Friends, probably closer to the EPs like Mr. Boddy, but a progression from there. Lots of fuzz, nostalgia, distortion on everything, mostly rockin but still plenty of atmosphere and vibe and some mellower tracks in there. Less angry for sure, but still a downer for the most part haha. Almost no electronics, very guitar driven. Sounds more like how we sound live, a little messier and rowdier than other releases. Some people have said it gives them the feeling of 90s emo and alternative.
| | | |
| --- | --- | --- |
| Feb 3 | Cleveland, OH | Grog Shop |
| Feb 4 | Chicago, IL | Schubas |
| Feb 5 | Minneapolis, MN | 7th Street Entry |
| Feb 8 | Portland, OR | The Woods |
| Feb 9 | Seattle, WA | Sunset Tavern |
| Feb 11 | San Francisco , CA | Hotel Utah |