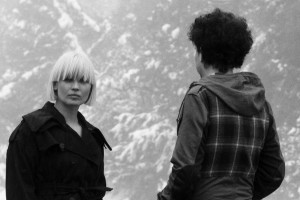 With their recently announced new album due out April 5, 2011, The Raveonettes have posted a free download of the song "Forget That You're Young." The band last released In and Out of Control in 2009. Guitarist Sune Rose Wagner explained the different sound for the new album:

I think we have finally hit on something quite important and different for this album. This is the first Raveonettes album we've done which doesn't feature the signature Raveonettes surf drumbeat. None of the tunes have any real sunshine to them. It's all very un-Rave. It has a mood of ethereal defiance. It's dark but not bleak, like the single minded determination caused by crisis that is not quite hope but just as powerful. It's the perfect winter soundtrack just in time for spring.
Check out the song here.