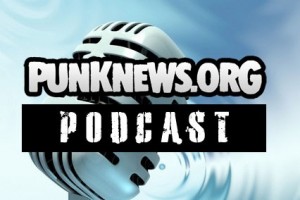 You know what this week's show's about. This week the Punknews Podcast takes on Screeching Weasel and the fallout of their now infamous SXSW show. This is such a major issue in the punk world that we've brought in a ringer with some serious podcasting chops, as Issue Oriented host and Zombie Apocalypse frontman Ronen Kauffman joins Adam White, Rich Verducci and Bryne Yancey for the debate.
On top of that, we have music from Dead Ringer and Red City Radio on the show.
You can click Read More to stream and/or download the big show, or subscribe via RSS or iTunes. You can always send us your feedback in the comments section or via e-mail. Past shows are available right here.