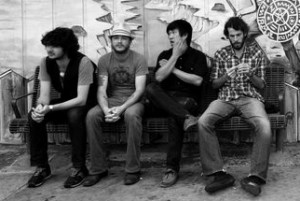 A number of you wrote in with the news that progressive ska/rock outfit Rx Bandits have announced their retirement, effective after their forthcoming summer tour. The band, which took its earliest incarnation in 1995, released music through Drive-Thru Records, Mash Down Babylon and Sargent House and had this to say:

We would like to express our love and appreciation for all that you've done for us and how much a part of our growth you have been. We have all mutually decided that this summer will be our last tour. We love each other and love you all and hope to see you at the shows.
The dates in question have not yet been announced. Their last record was Mandala in 2009.