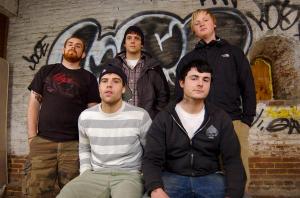 Killing the Dream have announced their breakup. Frontman Eli Horner had this to say, in part:

"We've seen three continents, 46 states, met a million amazing people and eaten about 3428234 pizzas- all because of this stupid band. i feel SO lucky to have been able to be a part of it.

i can't post gratitude to everyone who deserves it here, but to ANYONE whose path we've crossed- THANK YOU. almost every memory i've made over the past decade has had something to do with KTD or hardcore…and you all are forever a part of that. it's not easy letting go of something you've loved so much, but it's something we have to do."
The band's last show will take place July 2 at Gilman Street in Berkeley, Calif., with the Carrier and All Teeth, and one other band yet to be announced.
The hardcore act had a handful of releases (most on Deathwish), the most recent being last year's Lucky Me.