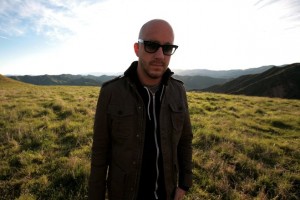 Two bits of news for Alkaline Trio fans this morning. First, co-vocalist/bassist Dan Andriano has finished his solo record, Hurrican Season. The album is due out August 9, 2011 via Asian Man Records and will be released under the name Dan Andriano in the Emergency Room. We first reported on the album's recording back in February. Andriano will be joining Chuck Ragan, Brian Fallon and Dave Hause on the European Revival Tour in the fall.
Second, Alkaline Trio has announced the title for their "re-recorded collection of catalog songs first announced in February. The record, due out on Epitaph Records, will be titled Damnesia. As first announced, the band selected songs from their catalog which includes Goddamnit, Maybe I'll Catch Fire, From Here To Infirmary, Good Mourning, Crimson, Agony & Irony and This Addiction to select songs for the collection. The band has not mentioned if any of the songs from standalone EPs like I Lied My Face Off or For Your Lungs Only will appear. As for a release date, Dan merely said that it "comes out soon."
Update: The album is due out July 12, 2011 and include a cover of the song "I Held Her In My Arms" by influential indie rock trio The Violent Femmes as well as two brand new Alkaline Trio songs entitled "Olde English 800" and "I Remember A Rooftop."